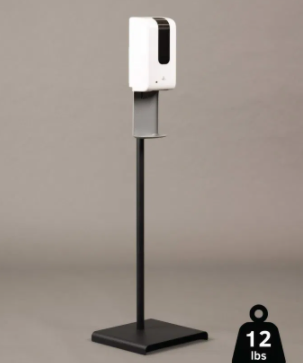 Standing Hand Sanitizer Station
---
Touchless universal hand sanitizer station features an automatic dispenser and a light-weight floor stand. The dispenser includes an infrared sensor for non-touch operation and a drip tray that catches any extra sanitizer. 
Initial rental price includes two 16 oz. bottles of Prairie Wolf liquid hand sanitizer (32 oz total). Additional bottles available for purchase. One 16 oz. bottle will supply about 600 uses. Please purchase any additional sanitizer you will need for the entire show. 
Important Note: This station is designed for liquid hand sanitizer only. Gel sanitizer will damage it. If you refill with gel sanitizer, you will be responsible for replacement of the unit.
---
More from this collection